Individualized Style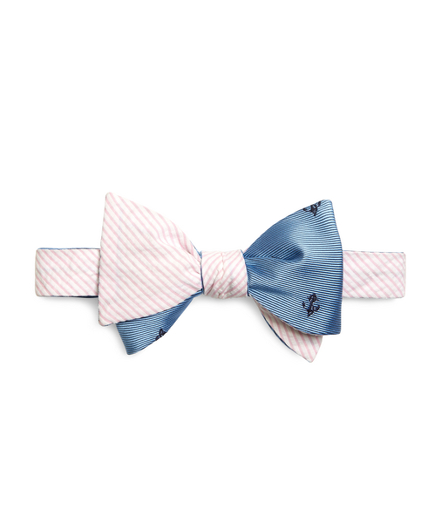 How might this Seersucker Candy Stripe/Anchor Bow Tie work in Dad's repertoire?  It's reversible. I think the classy bow tie falls outside of the fatherly tie ban.  See 8 pages with other bow tie options here. Although just about clothing store will have bow ties.
$45.50 $65 brooksbrothers.com  
Stylish Arrival
This American Tourister  Wheeled Boarding Bag makes sure Dad arrives in style and well packed. In line skate wheels ensure convenience and easy mobility. 
$48 $120 jcpenney.com
Even if you don't understand your father's style, you have to get him what he likes, right?  Take the Frugalista Gift Ideas and match his love and his style.

What would he love to have?
We LOVE finding  deals and Frugalista gifts that will delight and not break the budget. Especially ones that give you ideas of your own. All  so you don't have to rack your brain.

You just have to know who your recipients are.

We hope you find the perfect fit or at least get some perfect ideas for your traveler.

HAPPY FRUGALISTA SHOPPING! Thanks for coming by!
© DLewis 2014 All Rights Reserved